Ecobean secures funding to advance on the path to limit the carbon footprint of the global coffee industry
Ecobean has developed a proprietary technology to process waste coffee grounds into sustainable raw materials and specialty chemicals.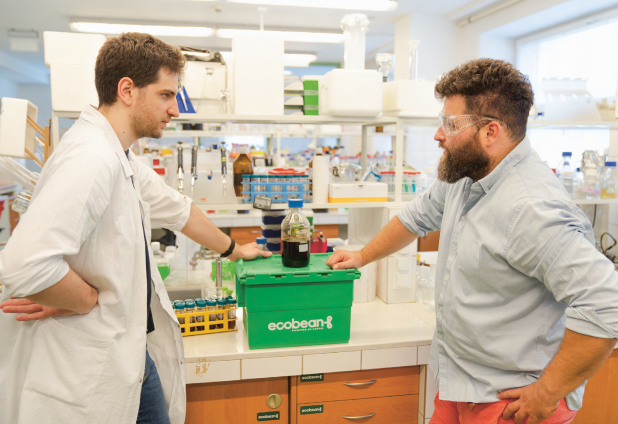 Ecobean, a Warsaw-based startup which developed a technology to fully valorize coffee waste, has recently closed an investment round with EIT InnoEnergy, CofounderZone, CIECH Ventures and Angel Investors from COBIN Angels.. Investment is a key milestone on the company's path to building its Ecobean Technology Center and will help in attracting and accessing talent and paving the way for further global expansion.
"We are the most technologically advanced company in the sector, with a proven logistic solution to fully process spent coffee grounds and transform them into materials needed by various industries. Recent round and partnerships are a key milestone in our growth as we target to operate several Gigarefineries by 2025", says Marcin Koziorowski, CEO of Ecobean.
"Ecobean proves that developing sustainable technologies and cutting carbon emissions goes hand in hand with creating value for customers, partners and investors. We also hope that the Company, as a university spin-off, will inspire more scientists to work closely with financial investors, which will contribute to supporting the commercial potential of technologies developed at Polish universities.", says Tomasz Goliński, Ph.D., Founding Partner of CofounderZone.